G & A Expense Budget Template
This MS Excel G & A expense budget template is very useful and also favorable for a businessman to hold a check and balance on the monthly or the yearly expenses. It works for you like a business budgeting software 🙂 This template is designed in Microsoft Excel 2007  with all required information that is necessary for a good and effective template. This prepared Microsoft excel expense budget template is very flexible to modify. You can rearrange this as you need.
See the preview of this template as below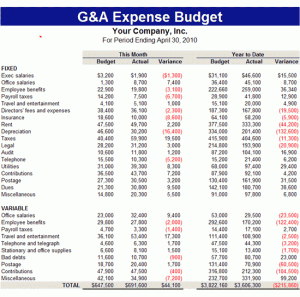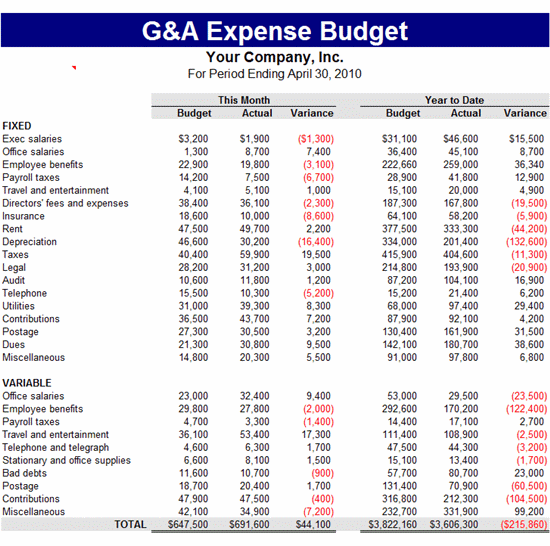 Download this budget template by click the button below and use it to manage the budget for your business or company.