Honor and Celebrate with These 5 Best Memorial Day Templates
Memorial Day, also known as Decoration Day, is celebrated on the last Monday of May to commemorate the people who took part in the Civil War and sacrificed their lives for the nation. Most people spend the weekend shopping, organizing parties and events, visiting graves of martyrs, organizing concerts, or in similar activities. In order to save you time, we have got together a few useful templates for this Memorial Day event. These templates are developed using different tools of Microsoft Office so that you can easily re-use them to get benefit from the. Find the list of these templates below
Award Certificate Templates
Looking for a way to honor those who have served and sacrificed for our country? Look no further than this stunning Award Certificate template! With the US flag in the background and The Great Seal of the United States in the bottom right corner, this template is both patriotic and elegant. It's perfect for creating certificates to recognize the achievements of veterans, active service members, and others who have made a meaningful impact in the lives of their fellow Americans.
Whether you're hosting a Memorial Day ceremony or simply want to show your appreciation for those who have served, this template is an excellent choice. With its customizable design, you can easily tailor it to fit your specific needs and add a personal touch. So why wait? Download this Award Certificate template today and let the brave men and women who have served our country know just how much we appreciate them!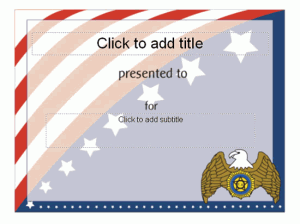 Download Memorial Day Award Certificate
Celebrate Memorial Day with this stunning Award Certificate template, featuring a cross of US flags and a border in flag colors. Designed using Microsoft Powerpoint, this template is not only beautiful but also easy to customize to fit your ceremony's unique needs. Whether you're honoring a loved one's service or recognizing a special achievement, this template is the perfect choice. With its patriotic design and user-friendly format, you can create a memorable Award Certificate in no time.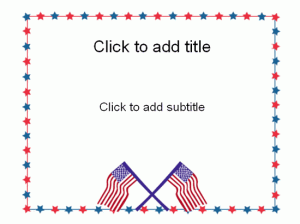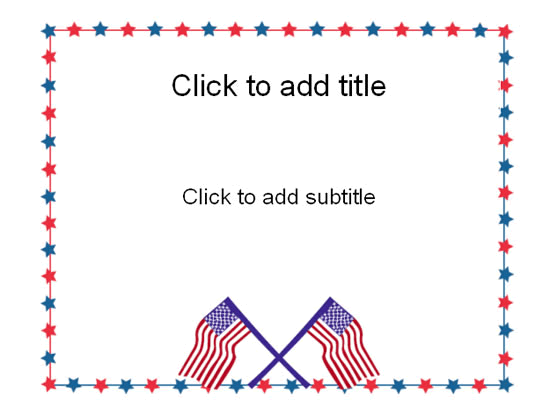 Download the above Certificate Template
Party Flyer Template
Are you planning a Memorial Day BBQ party? This Party BBQ Flyer template is the perfect addition to your event planning toolkit. With customizable background pictures of the lake and easily editable text, this template makes it easy to create an eye-catching and professional-looking flyer for your event. Created using Microsoft Word, this template is user-friendly and perfect for those with little to no design experience. Spread the word about your Memorial Day party with this versatile and attractive flyer template.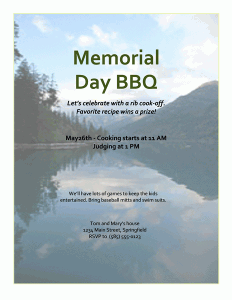 Download Memorial Day Party Flyer Template
Event Flyer Template
This Memorial Day Event Flyer Template is perfect for inviting people to join in on your event. With an eye-catching design featuring the US flag and a captivating paragraph about the event, this template is sure to grab people's attention. It's also fully customizable, allowing you to easily modify the copy and image to better suit your event. Spread the word and celebrate this important holiday with this outstanding template created in Microsoft Word.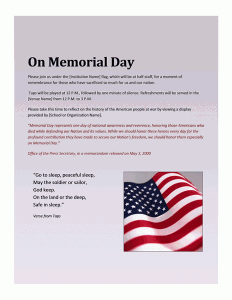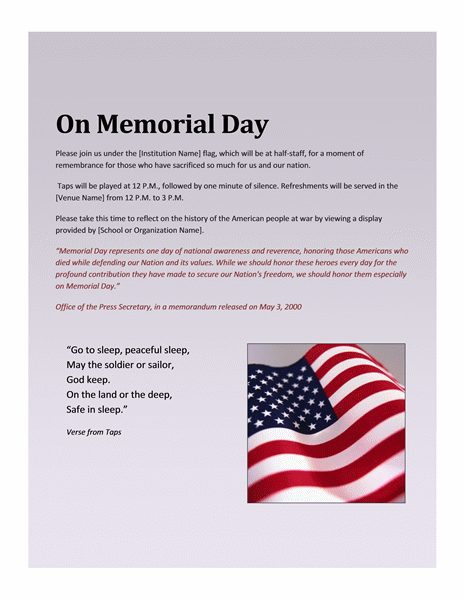 Download Memorial Day Event Flyer
Worksheet Template
This Memorial Day Worksheet Template is perfect for assigning tasks to different individuals who are organizing an event in your school, college, or community. The unique black and white US flag image in the background of each task space creates a sense of patriotism and reminds us of the sacrifices made by those who have served our country.
This easy-to-edit template allows you to customize each task space according to your needs and requirements. With this worksheet, you can ensure that every individual is assigned a specific task and the event is organized smoothly and efficiently. Download and use this template to make your Memorial Day event a success.