12 Memorial Day Presentation Templates
Here is a collection of 12 best Memorial Day Presentation Templates with different appealing background images. All of them are designed in different colours each having 4 to 5 pages with different styles and layouts. Yet you have control to change the layout and style of any page according to the information you have to put in. You can also use any other images there if necessary. Click the preview image or link attached below to download a template.
Template 1: With US flag used in background along with Cross and flowers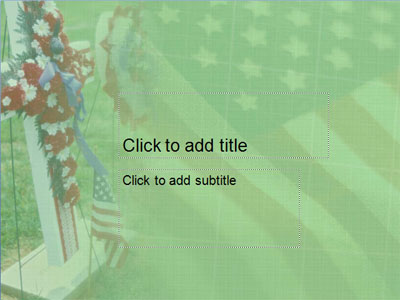 Download Above Memorial Day Template
Template 2: Beautiful use of a Grave Stone image worded "To The Unknown Defenders of our Country"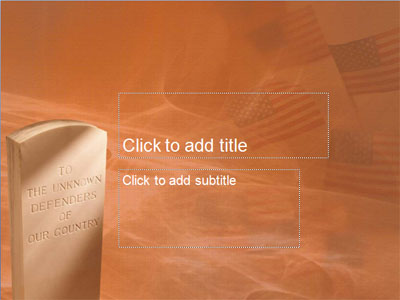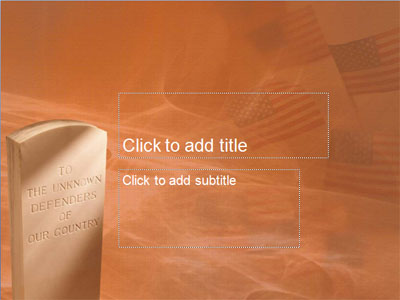 Template 3: With a wonderful image used in the background having Graves of Martyred and US flag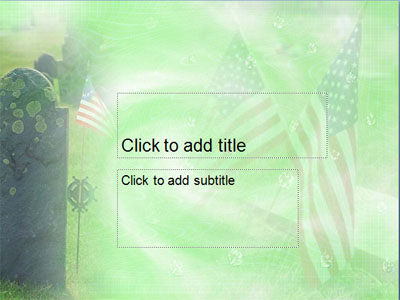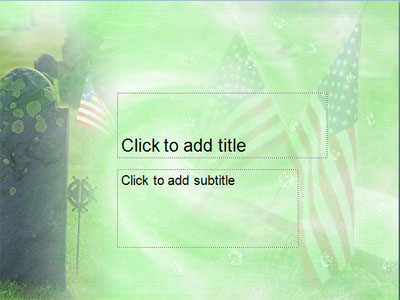 Template 4: Abstract art in the background with a US flag and Flowers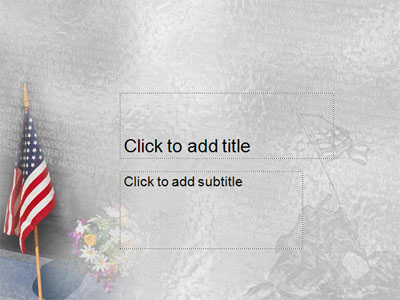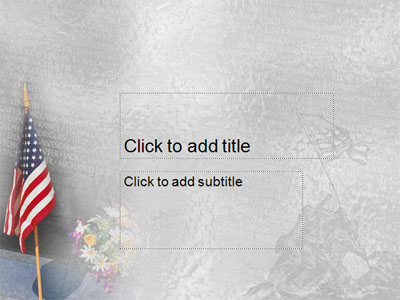 Template 5: With a beautiful image of people looking proudly over the graves of martyrs who sacrificed their lives for their country.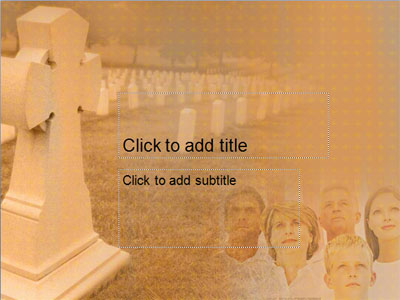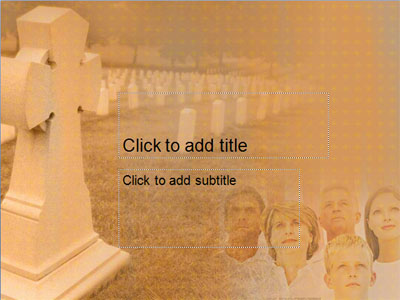 Template 6: Pretty blue background with grave stones and piece of US Army uniform and flags.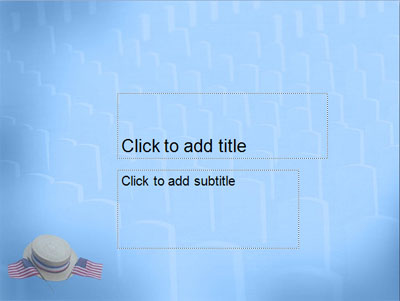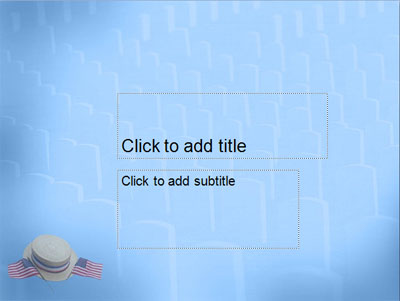 Template 7: Royal blue background with a soldier saluting to martyrs graves and US flag.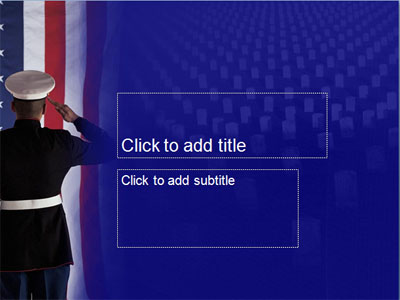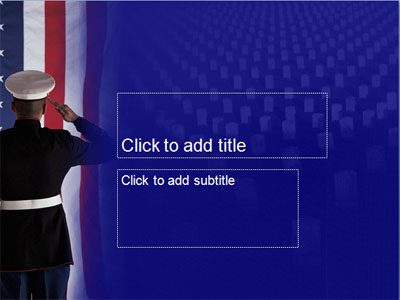 Template 8: with lovely background showing love and respect to defenders of the Country.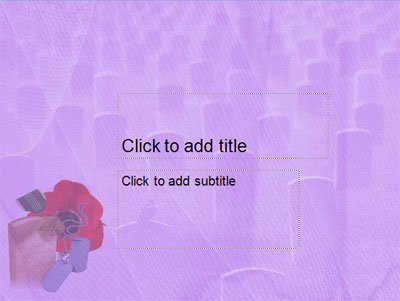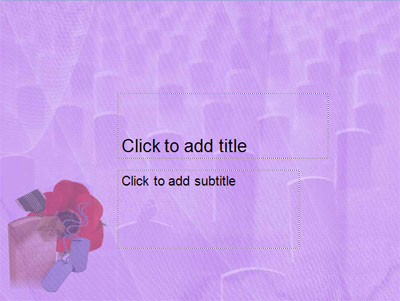 Template 9: With an Awesome background image having US flag in it. Showing the height and dignity of US flag.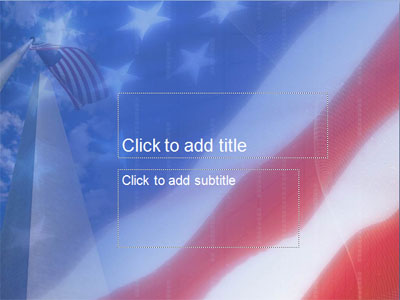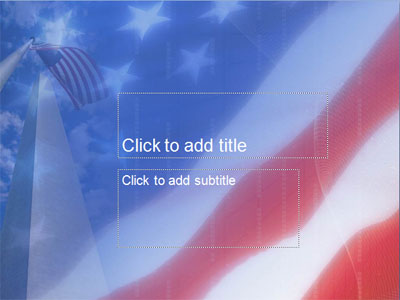 Template 10: With a sad image of graveyard and US flag. Condolences on the death of country's soldiers.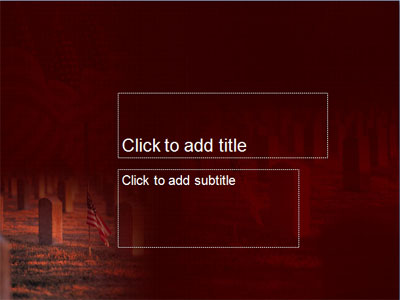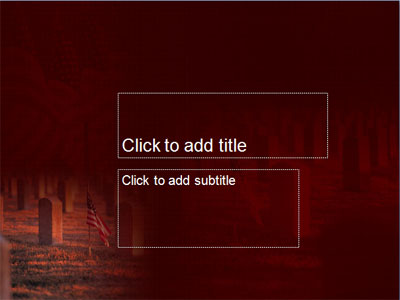 Template 11: Wonderful background image of people visiting graves of soldiers with flags in their hands.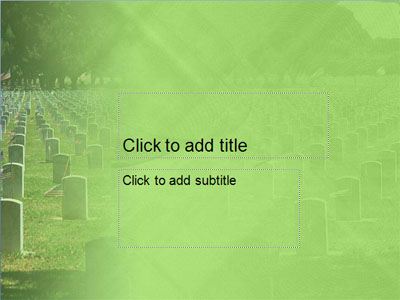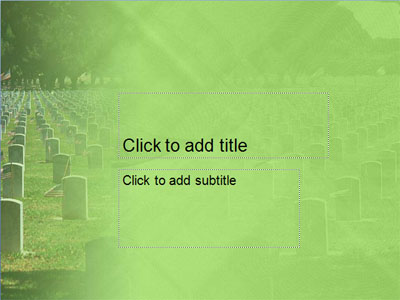 Template 12: US flag blue colour in background along with a badge and Army Officer saluting to the Nation.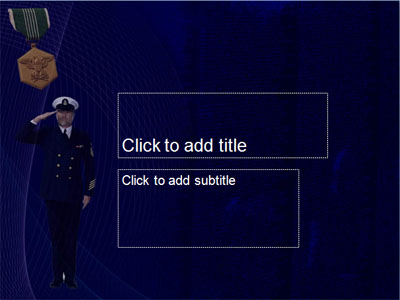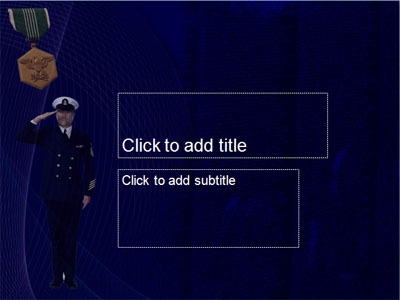 Download Memorial Day Presentation