Free Fax Templates
To send or receive a fax is something that we do all the time in our offices and business places. Each time when we have to send a fax, have to do a lot of work to create and send it. So would you like us to help you here to save your time? We have got for you very useful Fax Templates that you can download and alter according to your needs. All these templates are created in Microsoft Word so that you can easily customize them according your work.
Find the preview and details of these free fax templates as below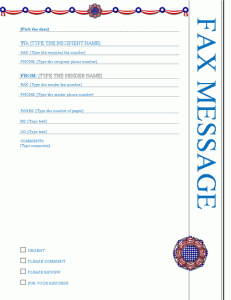 This template has been designed with red and blue colours taken from American flag to make it as 4th july fax template. Red blue curvy line on top and message heading on right side make this template look beautiful. The rest of the information is placed on the left side.
————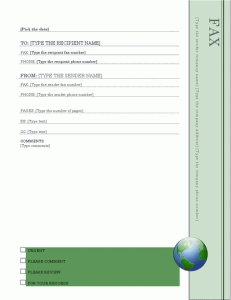 This green themed fax template is specially designed for the people who love green. This earth day themed template is very easy to customize. Fax heading and a slogan text is placed on the right side vertically. The other general information of the sender and receiver is placed on the left side to make the layout pretty.
Download This Green Themed Fax Template
————
This following business fax template is specially designed for the business men. Company information is placed on the top left corner while the right top corner is for the fax heading. Sender and Receivers general information is in the middle of the template. Priority box goes down the page with 4 options Urgent, Please Review, Please comment and For Your Records. This template is very easy to alter because this is created in Microsoft Word 2010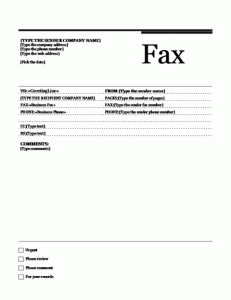 Download Business Fax Template
————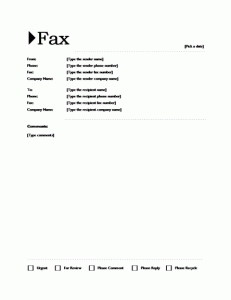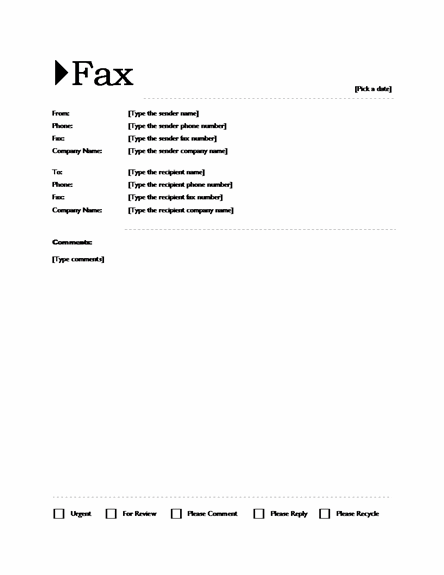 This is a Basic Fax Template. All the information (to, from, fax, phone, company name, address) is placed very decently on the layout. Just after the general information, there is large spare for comments. The 4 checkboxes goes in bottom all in one line.
Download Basic Fax Template