Happy Holidays Invitation
We do work all the year but end of December and the start of January is the time to sit back and get relaxed, this is the time to enjoy the great event of Christmas and Happy New Year. This is the time to go out with friends and have parties. Indeed a time to have fun, to enjoy Happy Holidays!
So, in order to make this very easy for you, we've got a wonderful Happy Holidays invitation template that you can use to invite your friends or family members to have a party with them. This template is created in Microsoft Powerpoint 2007. So you can alter any part of this template to personalize it according to your event or needs.
Below is the preview image of this beautiful Happy Holidays Invitation Template.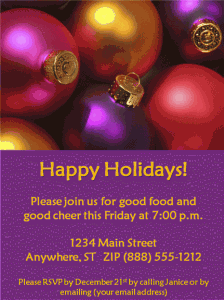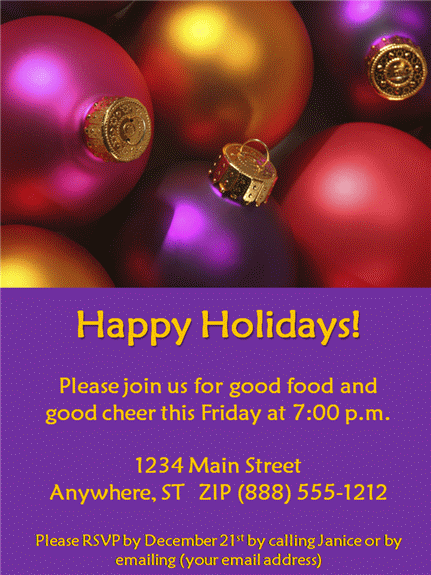 Click the button below to download this Template.