Christmas Party Template – Decorations and Candles presentation
As the beautiful event of Christmas is coming to celebrate and your loved ones are waiting for your special greetings on this beautiful occasion. So send beautiful and full of emotions, Christmas party template to them and tell them how their participation could make this event so pleasant and memorable for you. So use this very colourful and bright Christmas party template and give a beautiful expression to your greetings and wishes that you have for them.
To use this template, is very easy and most important you can rearrange it as you wish.
Below is the preview of this beautiful Christmas Party template with Decorations and Candles presentation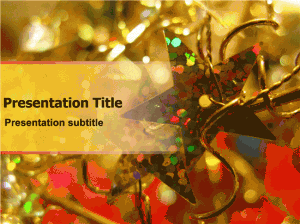 Click the button below to download this template