Market Research Survey
Market research actually means to collect accurate, relevant, valid and current information from the market. Based on this research a Marketing manager can make a number of tactical and strategically good decisions to make the process better to satisfy the needs of their customers. In order to make this process of getting information easy for you, we have got a few very useful templates for you. These templates are developed using different tools of Microsoft office and thus they are very easy to customize according to your needs.
Find below the details and download links of these templates specially designed for Market Research Surveys
Market Research Information Survey Template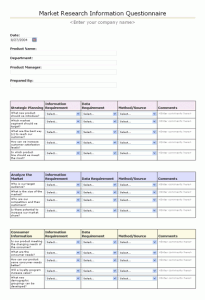 This template is wonderful. You can use it especially to make a survey for a particular product to gather information about the popularity, value and worth of that product. This Research Information Questionnaire is created using Microsoft InfoPath 2003 and you can customize everything in this template very easily like questions about Strategic Planning, Analyze the Market, Consumer Information and everything else.
Download Market Research Information Questionnaire
Basic / Primary Market Research Survey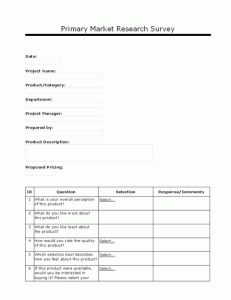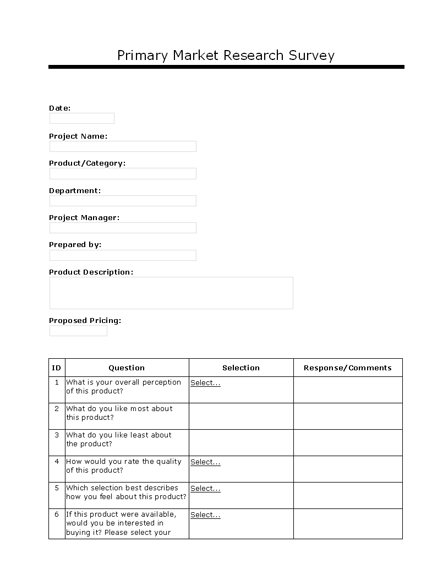 This is a survey that can be used as a sample. It is indeed a very useful survey template especially if you are creating a survey for the first time or you are new in this field. This template contains six questionnaires but you can edit them or can add as many as new questions as you want because this is a very flexible in terms of customization. It has been designed in Microsoft InfoPath 2003.