Basic Yet Professional Resignation Letter
Most of the people hesitate to write a resignation letter while they are in need of that because one wont like to end up in a bad manner. To write a professional resignation letter is quite challenging indeed. This is because the letter should maintain a balance between you and your employer and the resignation letter you are going to write should be very professional to submit your desired message that could be responded with emotions 🙂 depending on the relationship between you and your employer.
So, keeping this in-view, this template has been created very professionally in Microsoft Word 2003. All the contents are already there so all you need to do is to alter the basic information of you, your job and company. So download this resignation template and use it the way you want.
Below is the preview of this basic yet professional resignation letter template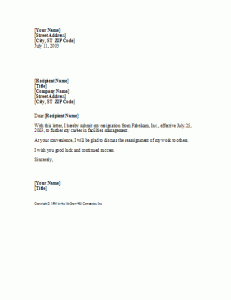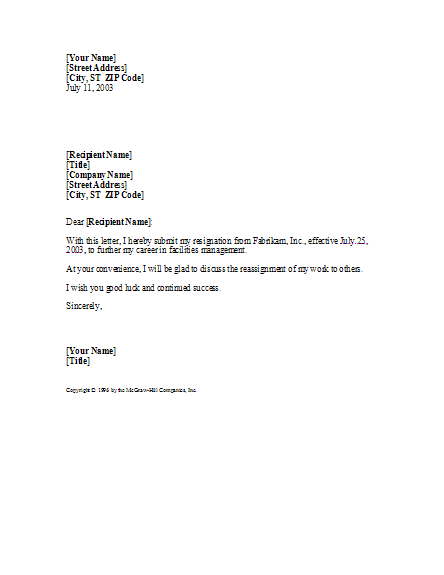 Download this resignation letter by clicking the button below.