Free Invoice Template – Simple and Easy to Use
Free Microsoft Templates provides you a very favorable and useful Free invoice template that you can use for any purpose, either for your goods or services, all is easy for you. This Basic free invoice template based on all the required information that is useful and eminent in this regard. As this free invoice template is prepared in Microsoft Excel 2007, so you can easily utilize this beneficial template.
This Invoice Template has basic three parts, top, middle and bottom. The top part has again two parts. Top left part is for the company/person information to send this invoice. Top right part is the invoice details where you can write invoice number, invoice date, order number, order date, shipping order number, tax number or any other details you need to be a part of this area.
The middle part of this Free Invoice Template is the items detail with item number, item description, unit price and total price. You can add as many items here as you want and this template will automatically calculate the total price of the items.
Bottom part of the template is the payment and contact details. You can write here your mailing address, phone numbers and email address along with phone and cell numbers.
Bellow is the preview image of this easy to use and simple Free Invoice Template created in Microsoft Excel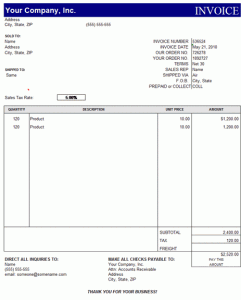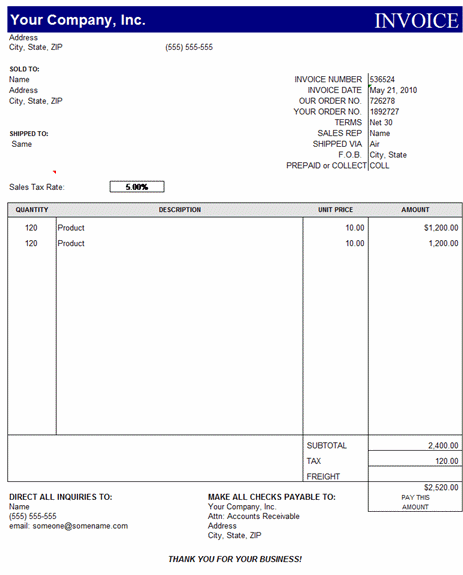 Download this Microsoft Excel Free Invoice Template by clicking the button bellow