Counselling brochure
Author: Admin
31 Aug
This Tri Fold brochure is very efficient, colorful and quite eminent to fulfill your requirements. Either you are running a multi-media company or you are a market consultant; in both cases it is very beneficial and helpful for you. This Counselling brochure template is prepared in Word 2010 that makes it very convenient to use. You just need to download it and change the basic info according to your desire.
Find the preview and download link of this counselling brochure  below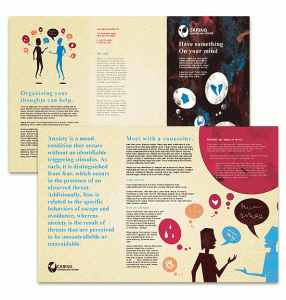 No related template.
Tags: