2010 family photo calendar
Author: Admin
1 Sep
An attractive and beautiful 2010 family photo calendar template is here, where you can put the pictures of your family members according to their birthday month. This template is prepared in Word 2010 and is very colourful, easy to use. You can change it as you want.  To Add or editing, both are convenient for you.
Find the preview of this 2010 family photo calendar and download link as below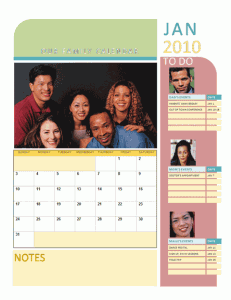 No related template.
Tags: